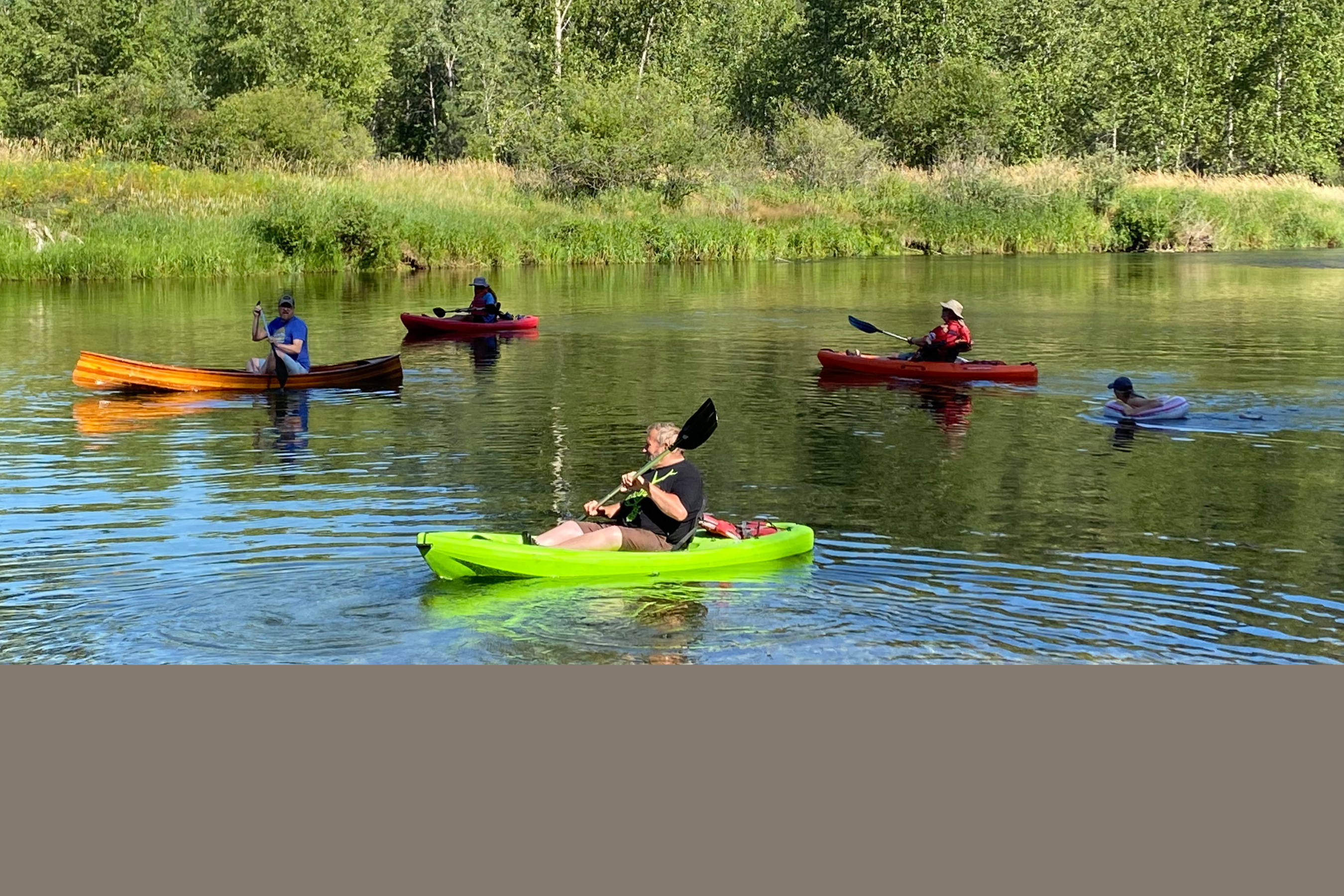 Our property is located in a prime water recreation area.
Kayaking or Floating the River:
For all day floats are are located just under 5 miles from the famous Bumble Bee Bridge, you can float from the bridge right to our property. Alternatively, you can float from our property to the Cataldo bridge, both are very nice all day floats or kayak trips. 
For short kayak trips and floats we commonly will put into the river just above Alberts Landing and float back to our property, this trip takes between 25-45 mins depending on the speed of the river. 
Swimming or Sitting in the Water:
Our property is located on the river with a side creek through the property. We have a few deep swimming holes on the river side of the property as well as plenty of place to park a chair. In the side creek of the river we also have a few spots deep enough for swimming and nice shaded areas for sitting in the cool water. The benefit of the side creek is that it is secluded and makes for a quiet afternoon.
Fishing:
The North Fork of the Coeur D'Alene river is home to rainbow, brook, cutthroat and west slope cutthroat trout. Salmon and bull trout can also found in the river.