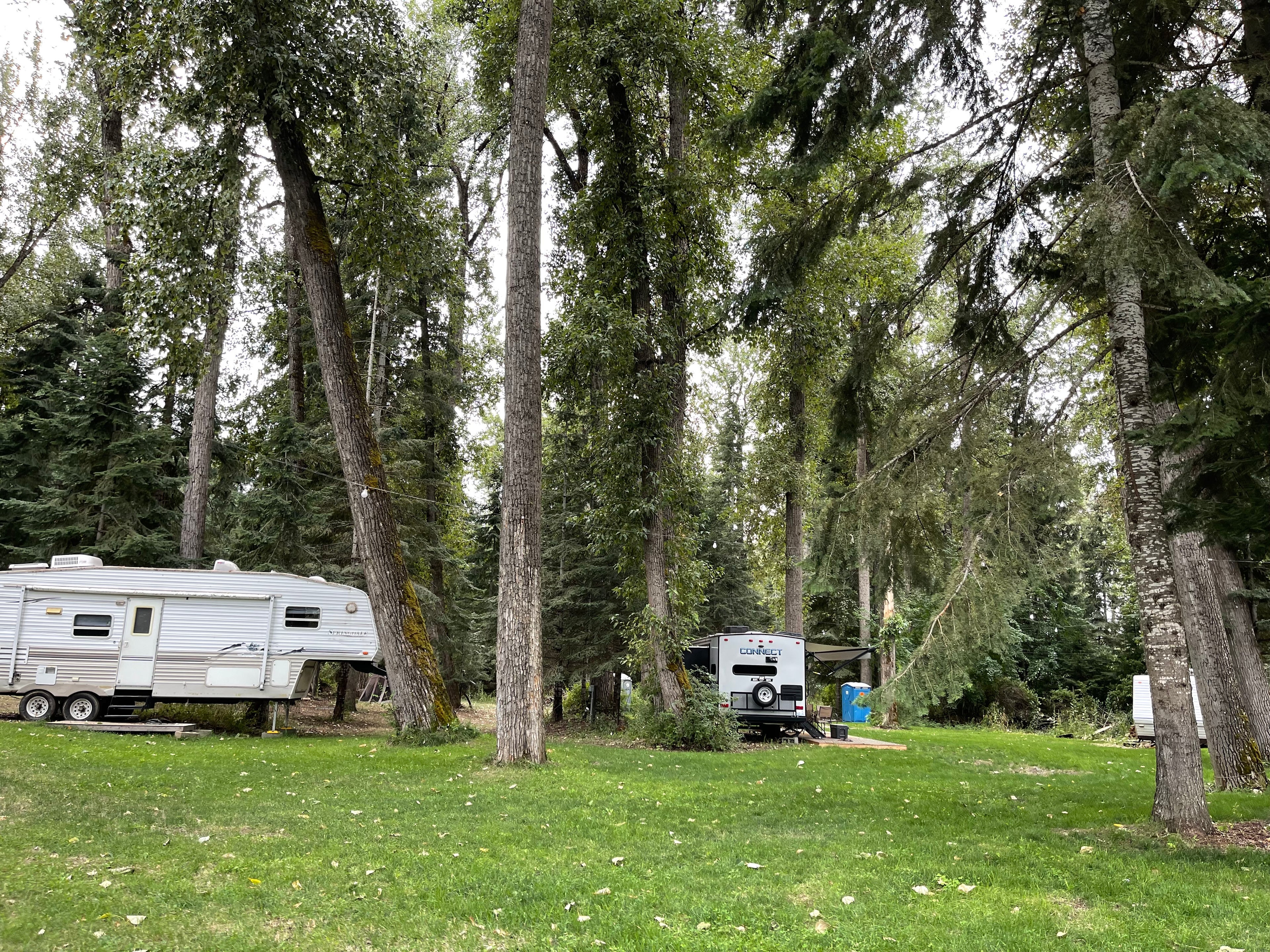 Setting Up For a Great Season
Every person sets up their camp a little differently. In this photo you can see how we choose to set up our camp for season long enjoyment. 
On our first day at camp we level our trailers and slide the slide out. We will not slide our slide back in until we take our trailers home at the end of the season. 
Next we build ourselves a simple deck out of 2x4s and sheets of wood. We use the same deck season after season. Having a deck gives us a place to put our a table and chairs for outdoors eating and designated place for our shoes.
We recommend renting with Tam's Traveling Toilets for the season, they clean weekly and this prevents us from having to take our trailer off site to dump sewage.
We use power to run our refrigerator during the week so that we can keep milk and eggs and other perishables in stock.
To close down camp each week, we turn off our heat/air, roll in our awning, grab our dirty clothes and lock the doors.