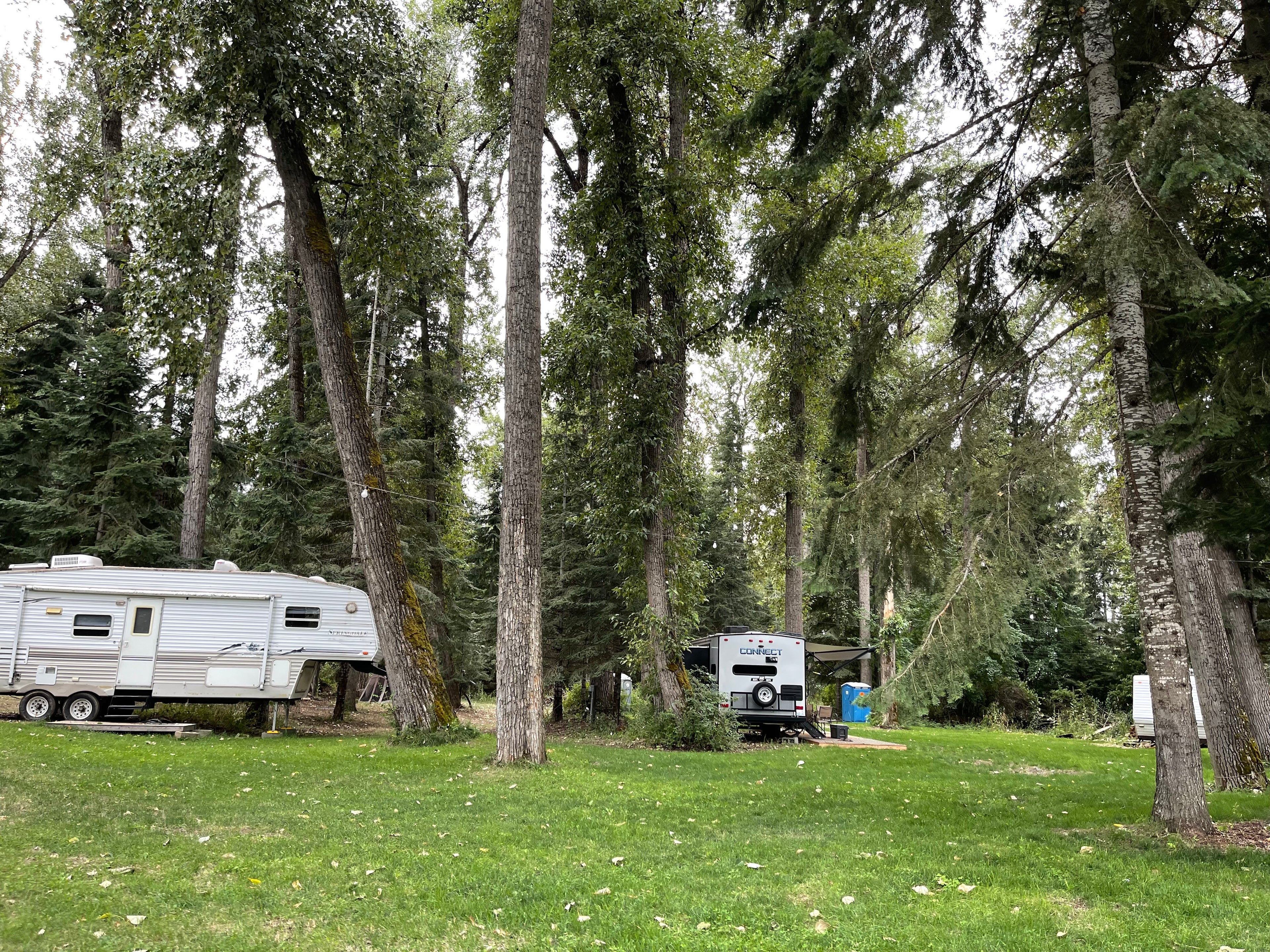 What is Long Term Leasing
Long Term leasing is renting a designated camp space on private property for the camping season.
When Is camping season:
On the North Fork of the Coeur D' Alene river our camping season usually starts in Mid to Late May and most years you can remain on the property thru the end of October. Being river front property with a seasonal branch through the middle, our land is consider a floodable plain. The river rises in the spring season so we are able to move trailers and tents in after the spring waters have lowered. Most years the water is not high enough to flood the property but occasionally it does. We take our trailers home in the end of October because the November snow fall gets deep very quickly.
Benefits of Long term leasing:
For our family, the benefits of long term leasing is that we bring our travel trailers to the property ONCE, level them, organize the inside and put out our chairs. Then, each weekend that we show up, we unlock the door, roll out the awning, and we start enjoying our weekend. With long term leasing we don`t have that weekly set up and tear down, we also don`t have to look for a space each week. It's already been set up and ready to go anytime we show up.
We also value peace and quiet, when we camp we want to hear nature, not the camp sites next to us. For our extra large campsites, we very careful to choose campers who also value the peace and quiet.
Handling Waste Water:
Everyone handles this differently, some people occasionally fill their water takes with barrels of water to fill their trailer for washing dishes, washing hands and occasional showers. Many campers also choose to rent a port-a-potty for the season which comes with a weekly service contract, this is a very affordable option and prevents having to take our trailer to a dumping site.